HOST YOUR EVENT
Whether you're planning a happy hour, a beer pong tournament to a private event, we are here to host you. From groups of 20 to 600, we have the ability to create the most unique experience you can ever dream of in our expansive spaces. We're here to make your dreams become a reality.
FOR MORE INFO, PLEASE CONTACT VICTORIA FRAZIER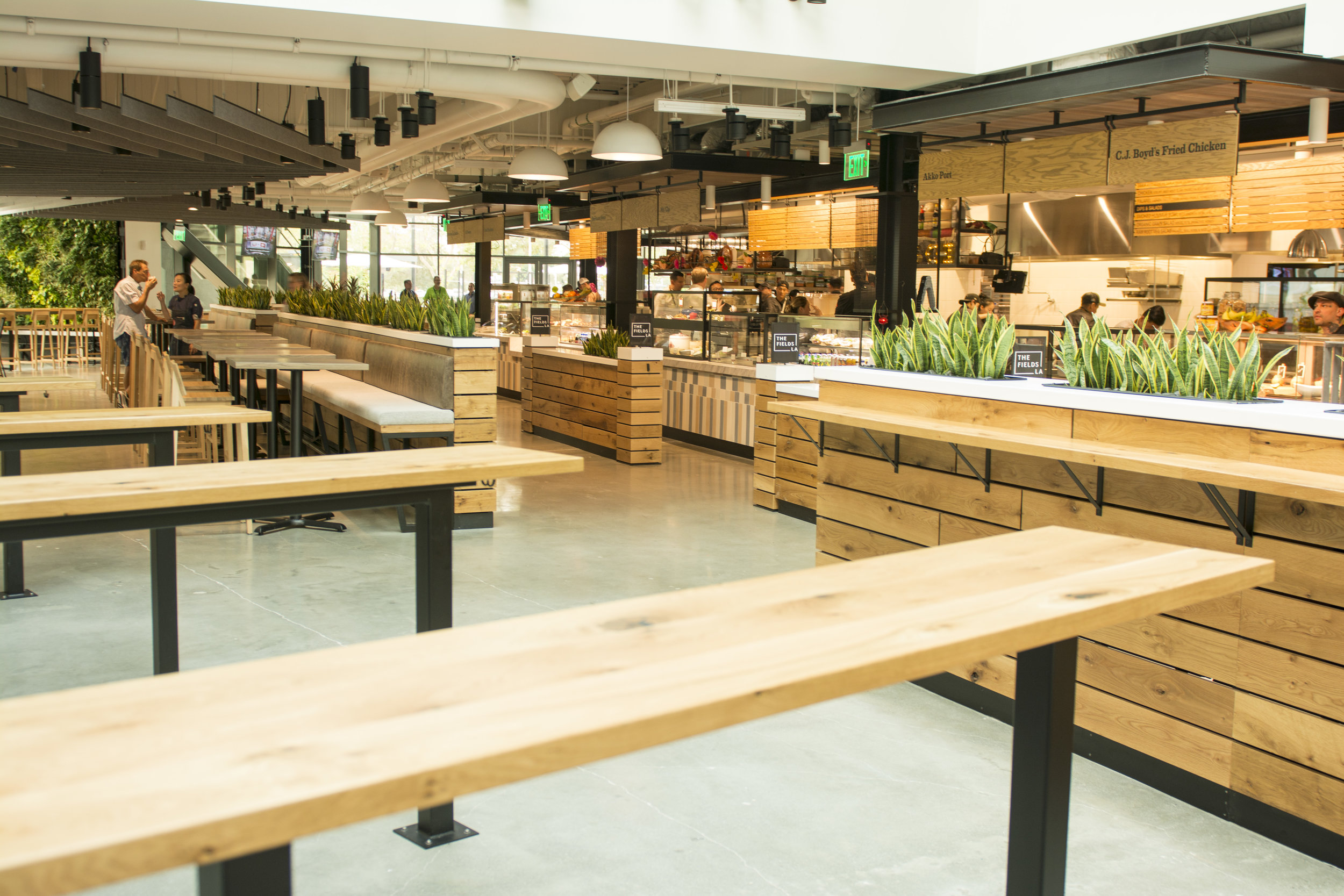 The Fields LA consists of nine different vendors serving a variety of cuisines and an outdoor patio for beer and cocktails. The Fields LA can accommodate groups of varying sizes spanning the 14,000 square foot space. Event space can be adjusted according to your flavor.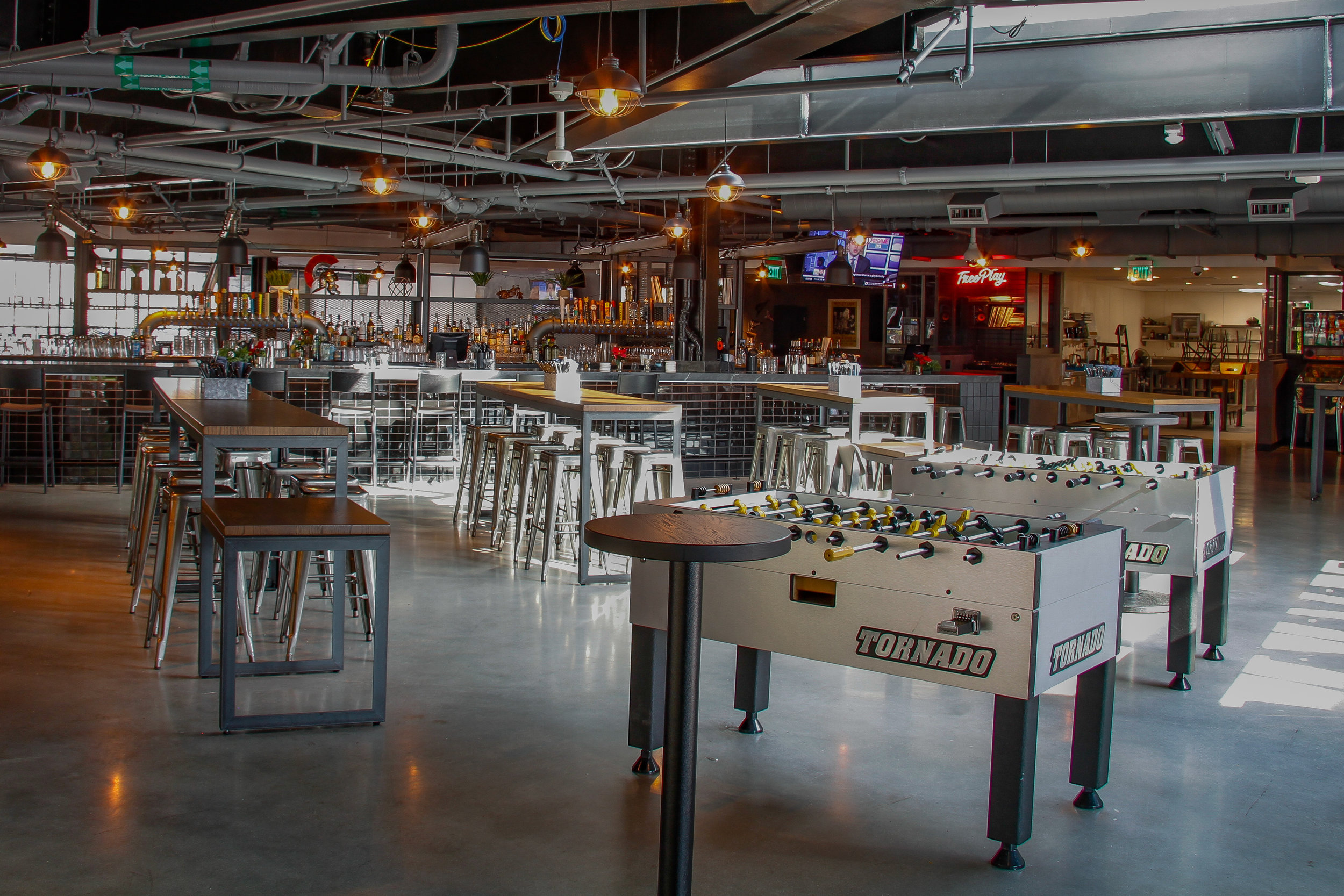 Chef Tim Hollingsworth's Free Play is bringing nostalgic American classics to the heart of Expo Park. The playful space spans the second floor of the The Fields LA and offers a menu focused on elevated bar fare and a full service bar serving one of a kind craft beers and cocktails. Catch the game or play your own on our collection of vintage arcade and board games or dance the night away to a DJ spinning up classic vinyl, at Free Play you can come early and stay late.
SQUARE FOOTAGE
Free Play Interior - 12,073 sq ft
Free Play Exterior Patio - 816 sq ft
EVENT SPACE/CAPACITY
Den - Accommodates 40 guests standing room
Los Angeles Way - Accommodates 60 guests seated at 3 large format tables
Arcade - Accommodates 100-standing room
Chefs Table - In heart of kitchen, accommodates 14 guests
Main Dining Room 1&2 - Accommodates 100 each seated
Outdoor Patio - Accommodates 50 standing room
Total - 275 plated, 420 reception
Perched atop The Fields LA is the The Fields Terrace, our rooftop event space and Los Angeles' most exciting, new entertainment venue offering sweeping views of downtown LA with vast culinary options from our team of world class chefs and restaurateurs. From casual events to the most formal of dinner parties, the rooftop event deck is 18,647 square feet and can accommodate groups up to 450 seated and receptions for 1,000.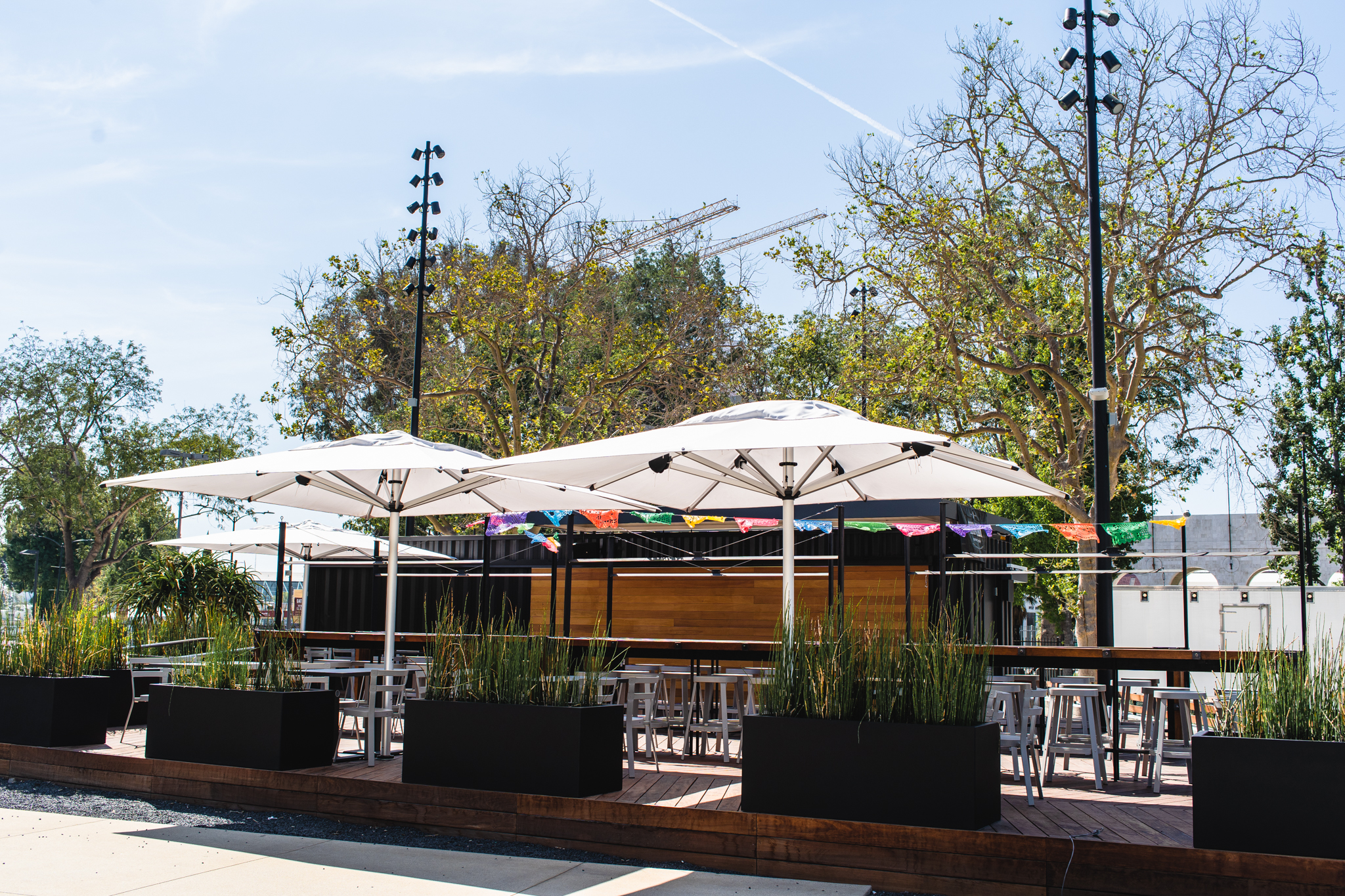 Enjoy an ice cold craft beer or some soft serve ice cream while enjoying the beautiful atmosphere at the Expo Park campus. On game days, this patio becomes the place to be! Bring a group of friends or coworkers and create your own party at our outdoor patio.